Edith Bunker's Demonized Vomit Insurance Volume Three LP Edition of 100.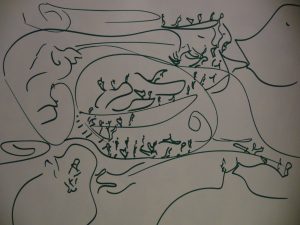 Jeff Tobis "Kissing Phones Together While Looking Up Coltan – Volume One" LP Edition of 150. Hand Painted by Jeff Tobis
If you wanna add music to Jeff's record, pick a track and send it to feeding tube (at) me (dot) com.