Dredd Foole and Ben Chasny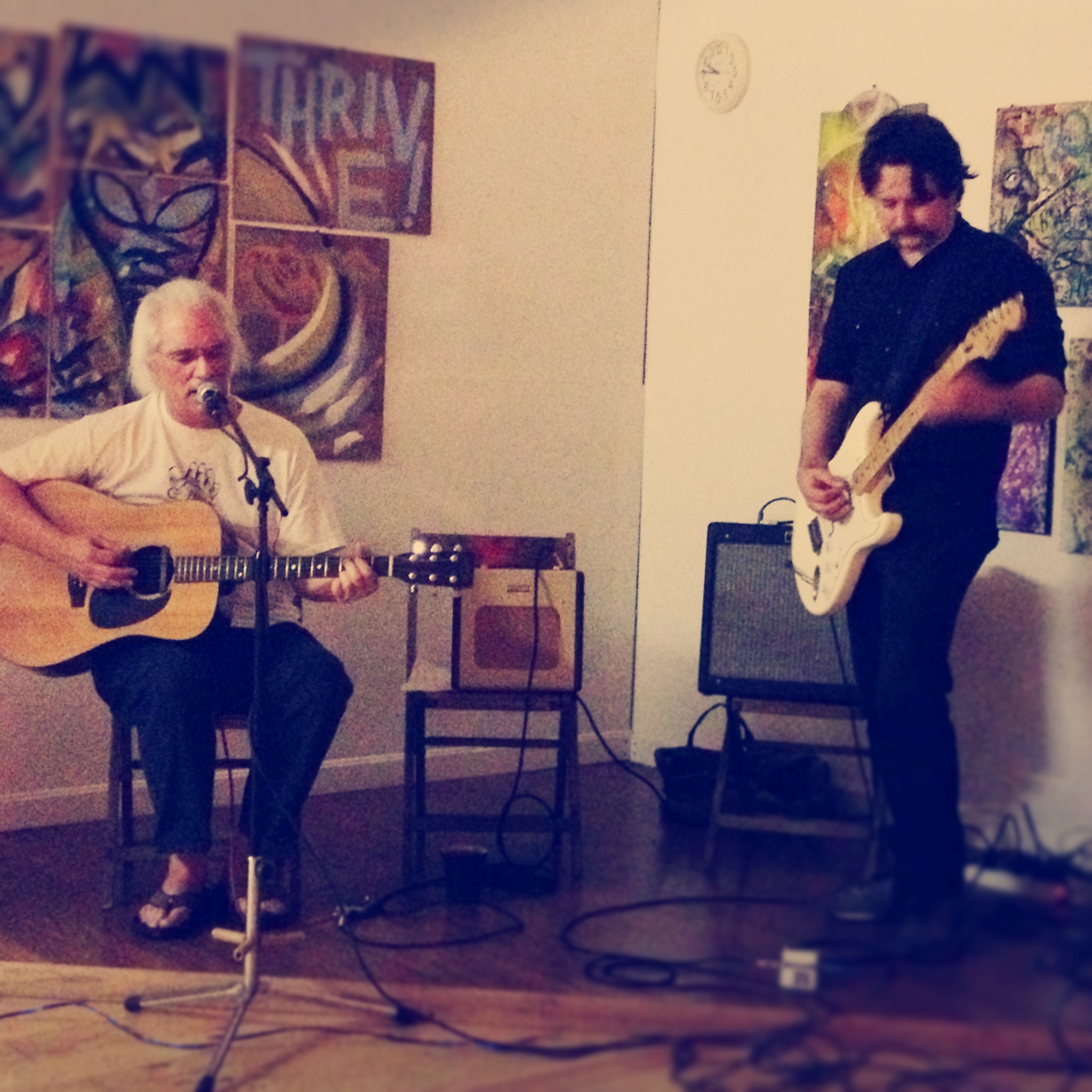 In this world one would like to think that everyone who trods turf would be well familiar with the names Dredd Foole and Ben Chasny. But it has recently been pointed out to me that, sadly, this is not the case. While most people who have been living in the sub underground cultural corridors of the United States for the last many years know their names well, this knowledge is not universal. Bummer. But true.
Dredd Foole (aka Dan Ireton) has been an active participant in the free rock uprising since the 1960s, when his Philly area garage band kicked the jams right up the asses of every square they encountered. These action sequences were largely undocumented, however, until he hooked up with Mission of Burma to cut the insane 1982 7", Songs in Heat, credited to Dredd Foole and the Din. An amazing number of players passed through the Din over the intervening decades — from Pete Prescott to Kenny Chambers to Thurston Moore, Chris Corsano, Jack Rose and on and on. Dredd's first solo album, In Quest of Tense, released on CD by Forced Exposure in 1994, is considered my most people who've heard it to be thee key moments in the creation of a sound that was christened "New Weird America". I might argue with that, but why bother? It's but one of Dredd's classic form-moves, and set the scene for much subsequent brain-storming.
One of the younger players ignited (at least, in part) by Dredd's example was a Nothern Cali guitarist named Ben Chasny. Ben started recordings at Six Organs of Admittance in '94 and played with a combo of imagination and assurance that blew everyone who heard it away. Recordings flowed to the Northeast from Ben's warren in Sanata Cruz, and we devoured them. A meet finally happened when Ben was back East and witnessed a Din gig on the Amherst Commons. It was probably one of those shambles with Hud Coley, Paul Flaherty, Chris Corsano, Thurston and Gene Moore, J Mascis and whoever else, but don't quote me. I'm pretty sure Ben played the Yod space around that same time. and deep channels were riven. Chasny has, of course, done a million things in the years since then– Rangda, Comets on Fire, New Bums, 200 Years, etc. — but this collaboration was always hanging in the distance, and it finally happened. A few live gigs went down, and they were massive, electric and telepathic. How could a recording not follow?
Releases by Dredd Foole and Ben Chasny: