Village Of Spaces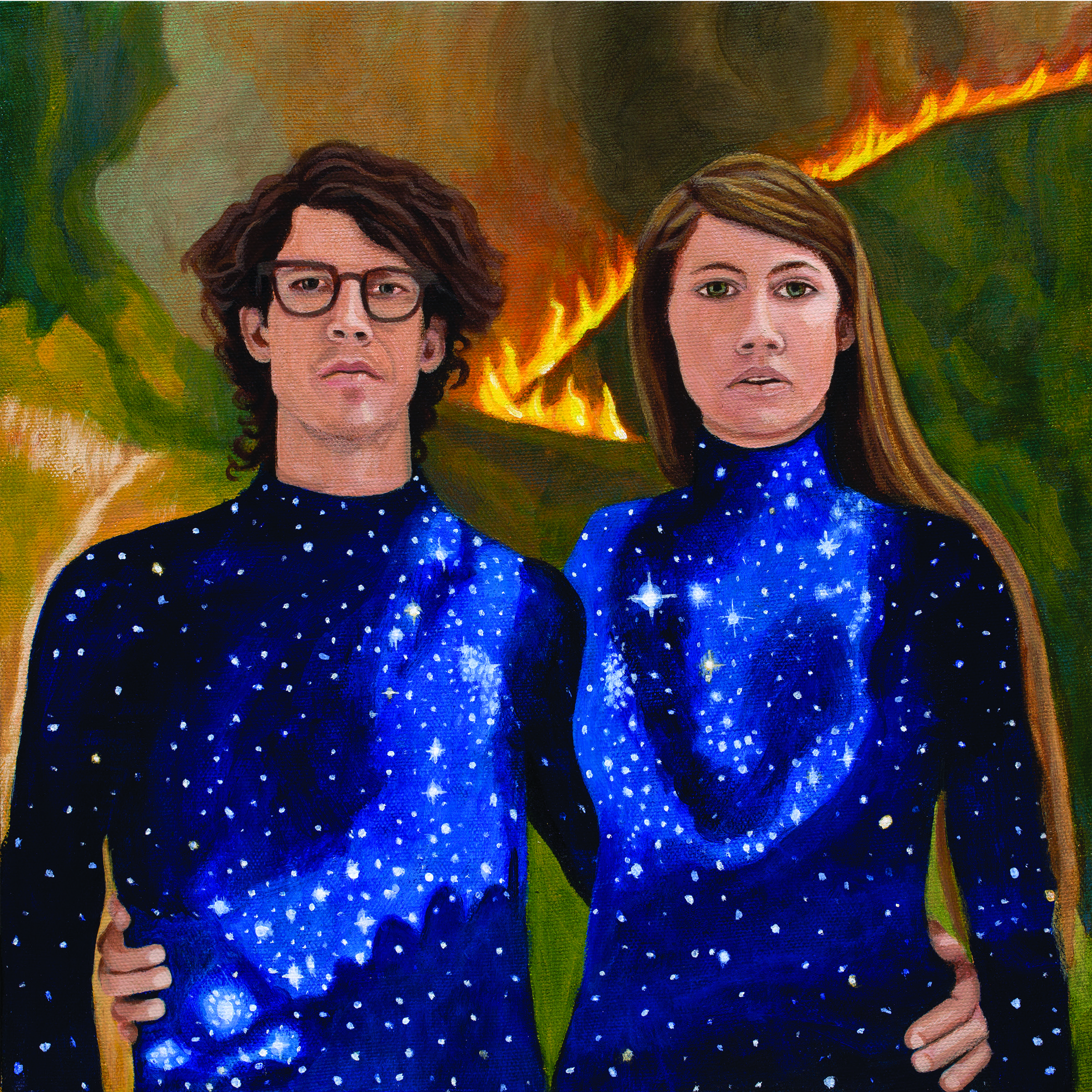 Turned word records was officially started in 2002 by Amy Moon Offermann-Sims, Dan Beckman and Andy Neubauer, although Dan and Andy had been releasing their own records and cassettes together since 1998. 
We largely attribute the band name shifts to be whimsical attempts at categorizing the personal and geographical changes that the band has gone through in the last 20+ years. 
The Uke Of Phillips moniker marks the period of the bands initial activity from 1995-2004, when we released a 90 minute casssette /120 page audio zine called Uke of Phillips "This is Gutter Coutry", an LP called "peppermint bird house tea shanty shack" eventually repressed by Mississippi records, a 7' as uke off phislips/Phillips/brother ballads, and a couple of other cassettes. The name Uke of Phillips was originally inspired by a broken cigar box (a truncated duke!) and the Midwestern Socialist Wendell Phillips. This moniker saw the band moving constantly: largely between Minneapolis, Portland Oregon, Asheville, NC but most firmly rooted in New Orleans. 
This lineup saw Dan Beckman as the primary songwriter and producer, as well as members of Impractical Cockpit, Jalopaz and others. From 2001 on most recordings feature collaborator and life partner Amy Moon who continued to become more integral to the project in the mid-2000s 
One night, after a 5 band bill at the Long Haul Info Shop in Berkeley things got weird. An irate man started accusing the band of making fun of Utah Phillips with their band name. A ringing telephone was handed to Dan, with a man saying "I've dialed up Utah, now is your chance to explain yourself to Utah….."
Utah didn't pick up the phone, but rather his answering machine did. Dan got the chance to sing one of their songs "the coal's song," to Utah's answering machine and explain that the name had nothing to do with Utah, professing love and admiration for the elder musicologist and songwriter.
After Hurricane Katrina displaced the band from New Orleans the name shifted to Uke Of Spaces Corner County, and then somewhat more simply Uke of Spaces Corners, inspired by spirited late night trips that found the band hitchhiking or rubber tramping through the small incorporated community, Spaces Corners, just northeast of Pittsburgh, PA. on their way to points east and north. This band name saw the band through its most transient period, with the band spending most of their time on the road, touching down here and there, in search of a new home after the Katrina Diaspora. 
There was a period of time where ex-new Orleanians Mojo Bammer joined the band, adding "featuring mojo bammer," to the UOSC moniker. 
As Dan's mother became too sick to continue creating the album's sleeve art, Amy's art and general presence in the band became increasingly influential. Eventually the band got around to laying down some roots again, and moved to a small farm within walking distance of the costal village of Belfast, in Mid-Coast Maine. With the release of Village of Spaces' "alchemy and trust," the bands final (???) moniker shift to Village of Spaces happened.  Although Dan and other members occasionally perform without Amy, she continues to be a primary member of the band, constantly involved in the songwriting, production, and artistic direction of the bands albums. The new Village of Spaces LP "Shaped by Place," features five paintings by Amy moon on the outer sleeve and insert.
These bands have always featured a rotating cast of members. Once in the early 2000's they were lovingly referred to as "Dan and his raggle-taggle band of hippies,' By  Michael Hurley.
Currently there are 2 primary groups, divided largely by geography but generally referred to as Village of Spaces. 
Village of Spaces East (mostly active in the New England summer months featuring the sometimes Million Brazilian Bob "buddy" New) and Village of Spaces West (The Monterey and East Bay Area lineup, where Dan and Amy currently reside in Santa Cruz, CA.) West coast lineup frequently features Oakland players The Lodestones and members of the bicoastal Dire Wolves. There is always as much crossover in these separate groups as possible. 
Beyond this, other musicians often sit in on songs for a night or two when the band is on the road or for studio sessions.
CURRENT BIO-
Village of Spaces is comprised of core members Dan Beckman-Moon, painter Amy Moon O.S. and a rotating crew of multi instrumentalists.  
Dan and Amy have been collaborating on art and musical projects for 15+years.
VOS weave together a narrative of personal mythos grounded in a familial musical tradition. They perform a combination of original material rooted in mystical psychedelic experimentalism, Amy's mother's 1970's catalog of self taught original folk tunes, and compositions that Dan learned during his time performing with folk revivalist, woodcarver and political/spiritual activist Gordon Bok.
Releases by Village Of Spaces: